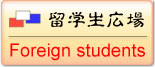 Support of translation into English:
When you write the inquiry or the answer, this site can support the use of the charge-free translation site where a certain mother language is translated into English, though the Environmental Plazas are English.
Forerunner cordiality
A supporting message to International Students: Mr. Masakatzu Motoki
 I interviewed with President Masakatzu Motoki, who came to Japan from Fuqing County, Fujian Province, China at age of 17, established the " China Information Bureau"(present Searchina) while studying as an international student, and developed the business up to the present. Our conversation covered a lot of topics, it was summarized shortly for the purpose of presenting a supporting message to international students.
---
 When I (Masakatzu Motoki) came to Japan in 1989 at age 17, I had not such ambition of becoming the bridge of Japan and China. I came from the countryside of Fujian Province to Japan and went to school while I did part time job.
When I went abroad then, all expenditures did not rely on my parents, unlike present international students. It was exactly like emigrant working situation. I spent day after a day in doing part time job to earn tuition, and squeezed out time to study. It was the basic life pattern then.
 At first, I did the dishes washing up. Then I heard from my colleague there was a place where hourly-wage was good, I transferred my job to Tukiji Fish Market. I got up at 4 am, and went to Shinbashi, there was not bus in service in that early time. 5 persons including me who did not know each other took 480 yen taxi together to the fish market and each of us paid 100 yen to taxi driver. I was welcomed by taxi-taking companions because my body was relatively small then.
 At working place, I only could say one word "Ha-yi(Yes)" , did not know " Yi-ye(No)" or "Na-i(there are not)". I only remembered the basic honorific saying. Although I knew the honorific word "Arimasen", when I was told the ordinary same meaning word" Na-i", I did not understand it. I was scolded by saying "how didn`t you know such a simple word!".
 While I worked as a part time worker, I learned Japanese language and graduated from university and had a job. Then I became independent and developed import business by myself. I established a business firm called "China Information Bureau" which aimed at letting Japanese people know the real situation of China.
―― You must have much hardness when you started your business?
 Speaking frankly I did not remember any hardness. Of course, there was much hardness, but I did not feel hard and passed through the hard time. I felt I was very lucky I was always helped by many Japanese and Chinese people and developed my business up to the present.
――What kind of feeling did you have when you get in contact with many people?
 Working away from hometown where you were born, you can't get reliance or trust from those around you if you do not get acclimatized to the country`s local climate and custom, I think.
In my view, there is discrimination against foreigners in any country.
Including Japan, to any foreigners who came to this country, there is also problem of language. Discriminating (distinguishing) people who are different from them is natural.
In advance to recognize the fact that there is a little discrimination is recommended. It is actual treatment to live on the premise.
I understood that discrimination sense was what we couldn't control, I recognized this "handicap" that my birth country is China, and used this difficulty as a spring starter to build up efforts in order to dissolve myself into Japanese society.
 I think that kind of discrimination or difference sense is existed, but Japan society and Japanese people are kind and friendly.
――What is your secret which made you transcend the barrier when starting your business?
 At present, I put the issue whether I am successful aside, I like the word "gratitude (thanking to other person's kindness and favor)" and the Japanese word "doing something with all my heart", and are always strongly aware of it. Just only because my gratitude was conveyed to other persons, I got much help from many of them.
 The people who give me help are upper ones in age and economics as well as life experiences. They adequately see through persons. These superior people can spot a person lying, and like the young men who have good manners. To express appreciation to the persons whom you get help from, and try to convey your feeling of gratitude to them are very important, I think.
Therefore, I feel that to cultivate the habit of thanking other person`s favor since young age is especially important.
 Searchina(former China Information Bureau) which started her business by introducing China to Japan, is moving her emphasis to letting Chinese people know Japanese affairs. With the increase of Chinese purchase power, to let China know Japanese high quality products is very important to both countries. I think that knowing each other is related to the development of both countries.

 I feel that Mr. Motoki, 21 years passed since his coming to Japan, he is familiar with Chinese culture and Japanese culture, the difference of thinking of two peoples, good at Japanese language, holds modest/unobtrusive, honest personality. During the interview, he said "I will be a monk when I become 60 years old. I am always thinking it obscurely since my childhood. I long to renounce the world. I do not know the reason,either." It is his dream, and might be his mental preparedness. "Expressing gratitude "and "doing something with all his heart" is his resonated living way since his birth, and might be his knack of getting ahead in life.
 When talking his province fellows, the high ranking monk, Yingen Great Teacher (the founder of Japanese Obaku Sect of Buddhism) and Hyakujo Ekai Great Teacher, his eyes were sparkling with excitement. Hyakujo Great Teacher had the famous word " No one day work, no one day meal" which means that "the rich human nature is cultivated through hard work." This word " managing himself on his own initiative" was carved into his heart in his childhood. I felt it had some certain connection with the present development of Searchina which was supported by many people.
 At the end of long interview, I earnestly requested him to write a word for me. He accepted and wrote "Onrai(favor coming), It was a favor (On) again.
---
A Brief to Mr. Masakatzu Motoki
 In 1989, at age 17, he came to Japan as an international student of Japanese language school from Fuqing City, Fujian Province, China. He earned his tuition by doing part job and entered university in 1991. He got a job in a business company in Japan. He quitted his job in May, 1998 and began his import business individually. Then he thought "I want to demolish the barrier between Japan and China, to realize the mutual understanding which transcends different cultures". He established his enterprise called China Information Bureau in June, 1998. (In June, 2008, at the 10 years` anniversary, the name was changed to Searchina). He entered the graduate school of Gakushuin University in April, 1999, majored at e-commerce. In September, he established his company, Searchina Co.,Ltd.
After that, he expanded his business up to the present.
---